EPL 2012/13 Match Week 38 Highlights
19/May/13
Chelsea vs Everton 2-1
Chelsea, the new Europa League Champions grab the victory in their last EPL match, with winning goal from striker Fernando Torrres, his first Premier League goal of 2013. The Blues sealed the third place of Premier League and their next Champions League automatic qualifying participation. Chelsea's victory also avoid to have play-off against Arsenal to determine the third place position. This meant Everton manager David Moyes' final match was end in defeat, and remained as the sixth place.
19/May/13
Liverpool vs QPR 1-0
Liverpool defender Jamie Carragher was the match focus, in his final appearance for the club with 1-0 victory against QPR. Carragher has become one of the leading defenders in the top flight after over a longevity service with Liverpool. Liverpool maintained as seventh place, while QPR as twentieth place, relegated to Championship in next season.
19/May/13
Manchester City vs Norwich 2-3
Manchester City ended their dissappointing season with a shocking defeat to Norwich, in their second match without previous manager Roberto Mancini. Manchester remained as second place while Norwich was improved to eleventh place.
19/May/13
Newcastle vs Arsenal 0-1
Arsenal defender Laurent Koscielny scored the only goal and confirmed Arsenal's place in Champions League qualifiers. Gunners' victory also destroy Tottenham's hope in the Champions League participation. At the end of the season, Arsenal ended as fourth place while Newcastle dropped to sixteenth place of the table.
19/May/13
Southampton vs Stoke 1-1
Stoke striker Michael Owen began his final game of his career on the bench. At 74th minutes, Owen replace Jonathan Walters following the chants of "bring Michael Owen on". The match ended 1-1 draw. Southampton maintained at fourteenth place while Stoke slightly dropped to thirteen place.
19/May/13
Swansea vs Fulham 0-3
Finally Fulham ended the season with a victory, after previous eight games without a win. Swansea remained as nineth place and a Capital one Club trophy. Fulham improved to twelveth place.
19/May/13
Tottenham vs Sunderland 1-0
Tottenham managed to grab a victory, but they only remained as fifth place in Premier League and to participate in next season of Europa League. Gareth Bale contribute the only goal of the match at 89th minute. Sunderland maintained at 17th position with only 39 points.
19/May/13
West Brom vs Man United 5-5
Manchester manager Sir Alex Ferguson's last match, was ended with a remarkable 5-5 draw with the indomitable West Brom. At the first fourty minutes, MU was leading with a comfortable 3 goal, included an own goal from West Brom defender Jonas Olsson. First half ended 1-3. During second half of the match, WBA striker Romelu Lukaku perform heroic and score the hat trick within 37 minutes, together with his teammate equalize both MU striker RVP's 53th minute goal and Javier Hernández's 63th minute goal. It's new Premier League record with both sides scored five goals in a match. West Brom remained at the eighth place, after draw with the Champions.
19/May/13
West Ham vs Reading 4-2
West Ham captain Kevin Nolan scored a hat-trick within 65 minutes to end the final match of the season with a perfect knot. The Hammers was leading with 2-0 during the first half. At the beginning of the Second Half, Reading scored two quick equalizer goals within three minutes. Kevin Nolan completed his hat-trick at 87th minute to bring three points for his club. West Ham maintained at tenth place, with Reading at nineteenth place and relegated to Championship.
19/May/13
Wigan vs Aston Villa 2-2
Aston Villa defender Ron Vlaar's brilliant volley has ended Wigan's last Premier League match with 2-2 draw. After the match, as per expected, Wigan maintained at eighteenth place and relegated to Championship while Astn Villa slightly improved to fifteen place.
EPL 2012/13 Match Week 37 Highlights
12/May/13
Stoke vs Tottenham 1-2
Tottenham striker Emmanuel Adebayor scored the late winning goal to secure three points for the Spurs.. Spurs is now at fifth place with only one point behind the fourth place Arsenal. Tottenham need to win during final match of the season, and yet depends on Arsenal's results to determine the fourth place owner.
12/May/13
Everton vs West Ham 2-0
Everton striker Kevin Mirallas scored two crucial goals and earn victory for the Toffees during David Moyes's last home match. After the match, David Moyes and captain Phil Neville received biggest cheer from a guard of honour. David Moyes will join Manchester United as their new manager to replace the retired Sir Alex Ferguson. Phil Neville, will leave Everton as after eight years at the club.
12/May/13
Norwich and Newcastle are now Safe from Relegation
Both Norwich and Newcastle won in their matches against West Brom and QPR respectively. After the crucial victory, both teams are now having sufficient point to stay in Premier League.
12/May/13
Man United vs Swansea 2-1
This is MU manager Sir Alex Ferguson's last home match. Midfielder Paul Scholes will retired after this season as well. MU star striker Wayne Rooney is not listed in the player list. Red Devil striker Chicharito scored a first half goal, before Swansea star Michu score the equalizer at 49th minutes. Rio Ferdinand score the late goal at 87 minutes to grab the victory. He is the 20th MU player who managed to score Premier League goal during EPL 2012/13. There are lots of claps and hugs on the Old Traffford pitch in this emotional farewell for Sir Alex Ferguson and Paul Scholes.
11/May/13
Aston Villa vs Chelsea 1-2
Chelsea midfielder Frank Lampard scored two goals to grab the victory. He is now become Chelsea's new record top scorer since he has scored 203 goals for The blues. The game ended with ten men and one red card at both sides.
Headlines
11/May/13
2012/13 FA Cup Final Wigan the Winner
Wigan defeat Manchester 1-0, to make history and win The FA Cup for the first time! City defender Pablo Zabaleta was being sent off at 84 minutes. Wigan supersub scored the winning goal at 90+1 minute. This meant City ended the whole season without a trophy.
9/May/13
Manchester United Appoints New Manager
Manchester United officially announce David Moyes will take over as Manager of MU started from EPL 2013/14 season. David Moyes, the current Everton Manager has signed a long-term contract of 6 years deal. He will start to take the helm on 1 July 2013.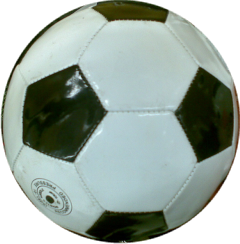 Read More
8/May/13
Sir Alex Ferguson Retired
Sir Alex Ferguson officially announced his retirement as manager of Manchester United. During his 26 years at the club, he won 38 trophies, included:
13 Premier League,
2 UEFA Champions Leagues titles,
5 FA Cups,
4 League Cups,
10 Community Shield,
1 UEFA Cup Winners' Cup,
1 UEFA Super Cup,
1 Intercontinental Cup and
1 FIFA Club World Cup.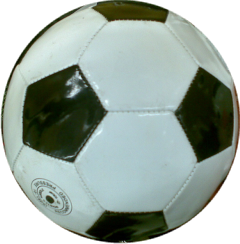 Read More
EPL 2012/13 Match Week 36 Highlights
7/May/13
Wigan vs Swansea 2-3
This time, Swansea came back from behind twice, before defender Dwight Tiendalli score the winning goal at 76th minutes. Wigan wasted the winning opportunity since they did lead the match before Swansea seal the victory. The Latics remained at relegation zone with three points from safety barrier, with two matches left. The Latics will play against Manchester City during the weekend for FA Cup final, before they travelling to Arsenal Emirate Stadium for another decisive EPL match.
5/May/13
Man United vs Chelsea 0-1
Chelsea striker Juan Mata's late shot flicked through Phil Jones and before the MU defender score an own goal, to give The Blues a crucial victory at Old Trafford. Chelsea's third place position being more secured after this remarkable win. Manchester United get frustrated towards defender Rafael's red card. MU manager Sir Alex Fergusson said after the match as blamed Chelsea's David Luiz play-acting like a dead swan influencing referee to issue a red card to Rafael.
4/May/13
Norwich vs Aston Villa 1-2
Aston Villa striker Gabriel Agbonlahor scored twice in the second half of the match to bring Villa moved up to the 13th place. After continuos two crucial victory, Aston Villa is now having sufficient point to stay in Premier League. Norwich's situation become unsecure as they moved down to the 16th place with only three points clear from safety zone.
4/May/13
Tottenham vs Southampton 1-0
Tottenham midfielder Gareth Bale scored a late goal at 86 minutes and ensure Spurs secure at the fifth place at EPL table. The Spurs will play against Chelsea four days later to determine both club's participation in next Champion League. Bale just won PFA Player of the Year, Young Player of the Year, and FWA Footballer of the Year awards in recent week.
4/May/13
West Brom vs Wigan 2-3
Wigan came back from behind twice, before striker Callum McManaman score the winning goal at 80th minutes. The Latics remained at 18th place after the valuable victory. Wigan will play against Swansea during middle of the week to fight for points to avoid relegation.
4/May/13
QPR vs Arsenal 0-1
Arsenal star player Theo Walcott scored the only goal in 20 seconds, was decalred as the fasterst goal of EPL 2012/13. This overtake former Arsenal captain Robin Van Persie's 33 second season fastet goal against West Ham during November 2012. QPR, moved down to the bottom of the table, since Reading has defeat Fulham in an earlier match.
EPL 2012/13 Match Week 35 Highlights
Southampton vs West Brom 0-3
Both team are safe from the risk of being relegated. West Brom grab a record-breaking 3-0 victory at Southampton St. Mary's Stadium. The battle becomes unusual when referee Robert Madley issued 3 red cards in the same match. West Brom striker Marc-Antoine Fortuné and Southampton midfielder were shown the red card for fighting at 70th minutes.. Twelve minutes later, Southampton defender Daniel Fox shown the red card for a wild tackle.
Wigan vs Tottenham 2-2
Wigan defender Emmerson Boyce manged to score goal at both end, and lead the final score to 2-2. The new PFA award winner Gareth Bale opened the score at 9th minutes, before Emmerson Boyce's header equalize 1-1 at 2 minutes later. Wigan striker Callum McManaman lead the score to 2-1 at the beginning of the second half. Unfortunately, the star-crossed Emmerson Boyce's late own goal eventually bring about a draw results. Wigan maintain at 18th place in EPL table, with 5 points clear from safety zone. Tottenham remain at the fifth place with only 2 points difference from the 4th place Arsenal.
Newcastle vs Liverpool 0-6
Liverpool striker Daniel Sturridge's remarkable performance has made most of the fans temporarily neglect the absence of Luis Suárez, whom under 10 matches ban currently. Daniel Sturridge and Jordan Henderson has scored two goals respectively, plus two other goals from teammates to beat the ten men Newcastle 6-0. Newcatsle dropped to 17th place with only 5 points clear from the 18th place Wigan, whos is having one more games than The Toon.
Reading vs QPR 0-0
The battle between two teams with the lowest points in EPL table ended as goaless draw. Both Reading and QPR were relegated from the Premier League after the match.
Chelsea vs Swansea 2-0
Midfielder Frank Lampard convert a penalty as his Chelsea 201st goal. After the comfort victory over Swansea at Stamford Bridge, The Blues moved upward to 3rd place in EPL and being more closer to a return to the Champions League.
Arsenal vs Manchester United 1-1
The new crowned Champions Manchester United's players were welcomed with a guard of honor by the home team, at the field of Arsenal's Emirates Stadium. Former Gunners captain Robin van Persie unavoidable become the focus of the match. Before kickoff, the MU striker RVP nearly enters the wrong dressing room, on his first return to the Emirates since leaving the club. Since RVP step out at the stadium, he got booed, got booked, and scored a penalty as equalizer, bring about the final score as 1-1. As another focus of the match, Arsenal striker Theo Walcott score a fast goal at the second minute, after goal drought of ten EPL matches since 30/Jan/13.
Aston Villa vs Sunderland 6-1
Aston Villa Belgium striker Christian Benteke scored a second-half hat-trick within 18 minutes. Aston Villa moved up to 16th place and having five points clear of the relegation zone. Sunderland is having the same points as Aston villa and Newcatsle after the big margin defeat.