06/Apr/14
Norwich Sacked Manager Chris Hughton
Norwich City Football Club sacked manager Chris Hughton following their 0-1 home defeat to West Brom Albion during the Saturday match. The Canaries is the eighth club who departed with their team managers in EPL 2013/14.
Chris Hughton, with full name Christopher William Gerard Hughton was a retired Ireland footballer, whom played for Tottenham, West Ham United and Brentford as defender.
After retired as a full back player, Hughton started his coaching career at Tottenham. Subsequently, he managed Newcastle as Caretaker and appointed as first team manager to bring the relegated Newcastle back to Premier League at year 2010. After departed from Newcastle at December 2010, Hughton managed Birmingham for one season.
Chris Hughton had been appointed as Norwich City manager since June 2012. Under Hughton's reign, The canaries finished at 11st place during the season of EPL 2012/13.
During season of EPL 2013/14, Norwich only managed to win eight games after played 33 Premier League matches. Currently Norwich City are located at 17th place in EPL Table with only five points above the relegation zone. Youth Coach Neil Adams was announced as the first team manager following Chris Hughton's departure.
02/Apr/14
UEFA Champions League Quarter Finals First Leg Results Highlights

Paris Saint-Germain beaten Chelsea 3-1 at Parc des Princes, France in Champions League quarter-finals first leg.
Ezequiel Lavezzi took only three minutes to open the scoring for the hosts. The PSG forwarder fired the ball from the centre of the box, passed keeper Petr Cech into the top left corner.
At 26th minute, Chelsea were awarded with a penalty after Thiago Silva fouled Oscar in penalty area. Eden Hazard converted the penalty as Chelsea's equalizer.
Unfortunately for The Blues, PSG were leading in the scoring board once again, when David Luiz scored an own goal at 61st minute, under pressure by Lavezzi.
Seven minutes later, Zlatan Ibrahimovic left the field due to a serious injury. The Swedish striker will missed the Second Leg tier against Chelsea at England.
Javier Pastore struck another crucial goal for PSG during stoppage-time, from a unique angle to the bottom right corner of the net. The subsitute midfielder was brought to the field eight minutes ago, before he struck the third goal for PSG.
Chelsea will play against PSG in Champions League quarter-finals second leg on 08 April 2014, at Stamford Bridge.
Manchester United 's dream of winning 2013/14 Champions League was still alive, after they drew 1-1 with Bayern München at Old Trafford in Champions League quarter-finals first leg tier.
First half of the match was ended with goalless draw. United skipper Nemanja Vidic broke the deadlock at 58th minute with a powerful header, assisted by incoming skipper Wayne Rooney with a precise corner cross. Vidic was voted as Man of The Match of his contributions in persistence defending and scoring the crucial goal.
Eight minutes later, Vidic's opener had been cancelled out by Bastian Schweinsteiger. The German star player ran into the box area, and fired Mario Mandzukic's headed pass into top left corner of the net.
Schweinsteiger was sent off at 90th minute, when he received his second yellow card of the day, after brought down Wayne Rooney. The German will miss the second leg tier against Red Devils.
United will play against Bayern in Champions League quarter-finals second leg on 09 April 2014, at Allianz Arena.


UEFA Champions League 2013/14
Quarter Finals Results
Date
Match
Tie
Results
01/Apr/14
Man United vs Bayern Munich
First Leg
1-1
02/Apr/14
PSG vs Chelsea
First Leg
3-1
08/Apr/14
Chelsea vs PSG
Second Leg
?-?
09/Apr/14
Bayern Munich vs Man United
Second Leg
?-?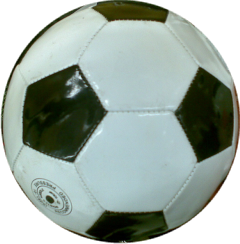 Next UEFA Champions League Fixtures