Click for EPL Players Who Won Man of the Match Awards in
FIFA World Cup 2014
28/May/14
Manchester United Owner Malcolm Glazer Passed Away
Manchester United owner Malcolm Glazer Passed Away at the age of 85. Glazer, also owned the NFL's Tampa Bay Buccaneers since year 1995.

Buccaneers announced the news in their official website.

In year 2005, Glazer purchased Manchester United with $1.47-billion. Since then, the club won five Premier League titles (2007, 2008, 2009, 2011 and 2013) and the 2008 Champions League title.

A statement in the Manchester United official website reads: "Staff at Manchester United extend deep and sincere condolences to them all at this difficult time."

Glazer appointed his sons Joel and Avram as joint chairmen of Manchester United's board. Estimated there will be no changes of the Glazer family's ownership of Red Devils.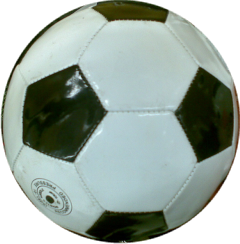 Back to Top

27/May/14
Tottenham Appointed Mauricio Pochettino as Manager
After Pochettino Resigned from Southampton

Mauricio Pochettino resigned from Southampton, after led The Saints to eighth place finish in EPL 2013/14. The Argentine was Espanyol coach, before he joined Southampton in January 2013.

Pochettino guided the Saints with notable victories and trained home-grown stars such as Adam Lallana and Luke Shaw. He was voted as Barclays Manager of The Month during October 2013.

After spent eighteen months at St. Mary's Stadium, the former Argentine National Team defender decided to move on to North London. Mauricio Pochettino has signed a five years contract with Tottenham. He is now Spurs' tenth manager in 12 years duration.

In Tottenham official club website, Chairman Daniel Levy said: In Mauricio I believe we have a Head Coach who, with his high energy, attacking football, will embrace the style of play we associate with our Club. He has a proven ability to develop each player as an individual, whilst building great team spirit and a winning mentality.

Pochettino joined Tottenham accompanied by his former colleagues from both Southampton and Espanyol: Jesús Pérez (Assistant Head Coach), Miguel D'Agostino (First Team Coach) and Toni Jiménez (Goalkeeper Coach).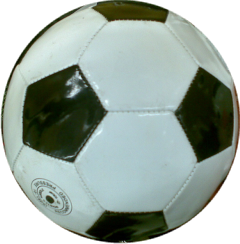 Back to Top

19/May/14
Manchester United Appointed Louis van Gaal as Manager
Manchester United officially appointed Louis van Gaal to take over as manager from the EPL 2014/15 season. The Dutch national coach has signed a three years contract with the club. He will take up his post after the FIFA World Cup 2014, after his reign manage the Dutch national team.

On 22 April 2014, Manchester United has departed with their former manager David Moyes , and assigned Ryan Giggs as care taker. After 295 days in reign, David Moyes only managed to lead the defending champions to earn 57 points after playing 34 Premier League. Giggs leads the club for the balance four matches , and United ended at seventh place, and being not qualified of Europe competitions for the following season.

A statement in the Manchester United website reads: "In Louis van Gaal, we have secured the services of one of the outstanding managers in the game today. He has achieved many things in his career to date and Old Trafford provides him with a fitting stage on which to write new chapters in the Manchester United story."

When Louis van Gaal was a football player, he played as midfielder for Ajax, Royal Antwerp, Telstar, Sparta Rotterdam and AZ. As a manager, he has won domestic titles and domestic cups in Neteherland, Spain and Germany, as well as the UEFA Champions League, the UEFA Cup, an Intercontinental Cup, UEFA Super Cups and domestic Super Cups in Holland and Germany. He was named Dutch Sports Coach of The Year 2009 and voted as German Football Manager of The Year 2010.

Since year 1986 Van Gaal involved in coaching as assistant coach at AZ. At year 1988 Van Gaal returned to Ajax as assistant manager and took over as manager at year 1991. He brought the club to a golden era by winning three consecutive Eredivisie titles, UEFA Champions League, UEFA Cup, UEFA Super Cup, KNVB Cup and Intercontinental Cup during his reign.

Van Gaal joined Barcelona at year 1997 and lead the club to win La Liga title twice, Copa del Rey and UEFA SUper Cup. He returned to Netherlands National Team at year 2000 but the team were failed to qualify for the World Cup 2002.

Van Gaal departed from the Dutch National Team and returned to Barcelona and Ajax for short duration respectively. He back to AZ as manager at year 2005 and won one Eredivisie titles at season 2008/09.

Van Gaal took over as Bayern Munic coach at year 2009, and brought the club to win Bundesliga, DFB-Pokal and DFB Supercup. He was voted as German Football Manager of The Year 2010 during his reign at Bayern.

At year 2012, Van Gaal was appointed as Netherland National Team coach again. He brought the team enter 2014 FIFA World Cup finals. After the national team duty, Van Gaal will start his new career as English Premier League manager at Manchester United.

Red Devils also announced Ryan Giggs to be assistant manager. The veteran player with the most appearances in the club's history, was the care taker for the first team for the last four matches of the 2013/14 season, to replace the departed manager David Moyes. Meant while, Frans Hoek and Marcel Bout also join United as assistant coaches.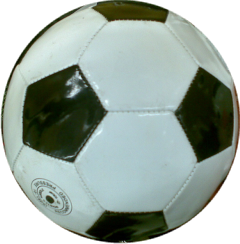 Back to Top
17/May/14

FA Cup Finals Results Highlights
Arsenal Came Back to Win 3-2 Against Hull

The Gunners Claimed First Trophy After Nine Years
Finally Arsenal managed to win their first silverware after nine years. In the dramatic match of 2013/14 FA Cup Finals, Hull stunned Arsenal with scoring two early goals in the first nine minutes. The Gunners performed a remarkable come back, with hero Aaron Ramsey struck the winning goal at 109 minute to seal the crucial victory for Arsenal.

James Chester opened the scoring for Hull at 4th minute, assisted by Tom Huddlestone. Huddlestone's shot was bounced into Chester's path, before the defender left footed shot past Arsenal keeper Lukasz Fabianski into the lower left corner of the net.

Four minutes later, Hull captain Curtis Davies struck from 6-yards to help Hull leading 2-0 in the score board. After Alex Bruce's header had hit the post, Davies curled a right footed low shot from a tight angle into the middle of the net.

At 17th minute, Santi Cazorla scored Arsenal's first goal with a superb free kick from the centre of the field! The Spanish midfielder's 30-yards powerful right footed shot past keeper Allan McGregor into the upper right corner of the net.

Laurent Koscielny struck the crucial equalizer for Arsenal at 71st minute. With substitute forwarder Yaya Sanogo's shot was blocked and bounced to Koscielny's path. The French defender fired a right footed shot low through the middle of the net and helped Arsenal to level at 2-2 and march into extra time.

Aaron Ramsey became the hero when he struck the winning goal for Arsenal at 109 minute. Olivier Giroud assisted the goal with a clever back-heel pass to Ramsey. The 23 years old Welsh midfielder powered a right footed shot past McGregor to the lower right corner and seal the victory for Gunners.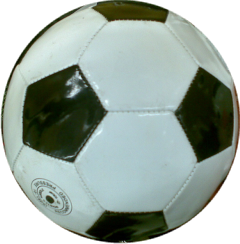 FA Cup 2013/14 Complete Results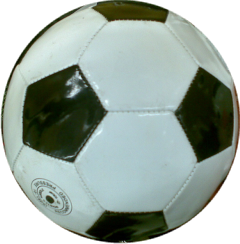 Back to Top